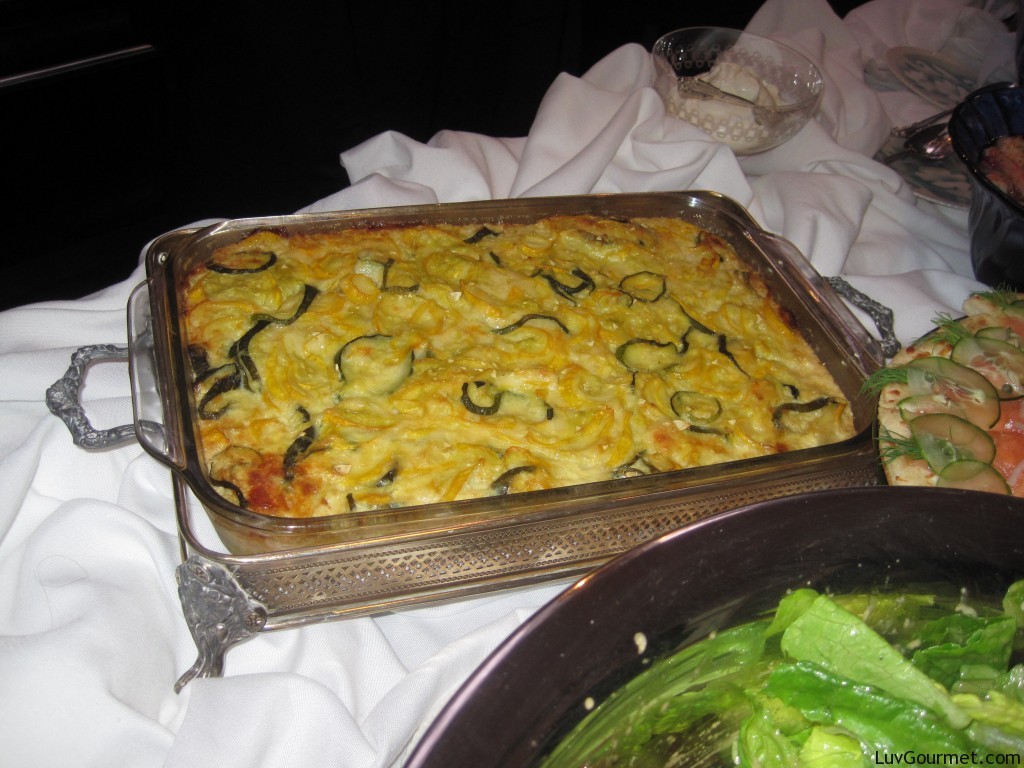 Many of my friends ask me for suggestions for sides to go with their meals. Almost everyone has a squash recipe; but this one is a wee bit different from the older ones and can complement either a dinner meal or go with egg dishes for a brunch. My mother-in-law originally gave me the recipe thirty years ago and it was a favorite when I was in the catering business.  Spinach works really well as a substitute for squash: just make sure to squeeze all the water out of the cooked spinach before adding it to the other ingredients.
1 ½ lbs yellow squash
½ lb. zucchini
1 onion finely chopped
4 T butter
Salt and pepper to taste
¾ lb. grated Muenster cheese
3 eggs beaten
1 ½ t sugar
8 ozs. Sour cream
Slice squash ½ inch thick. Cook onion in butter until soft, do not brown. Add squash slices and sprinkle with sugar. Cook the squash until tender, but not mushy and season with salt and pepper to taste. Drain all. Mix with beaten egg and grated cheese. Pour into a well greased casserole dish. Set oven to 350 degrees and cook until golden brown. Serve with sour cream.