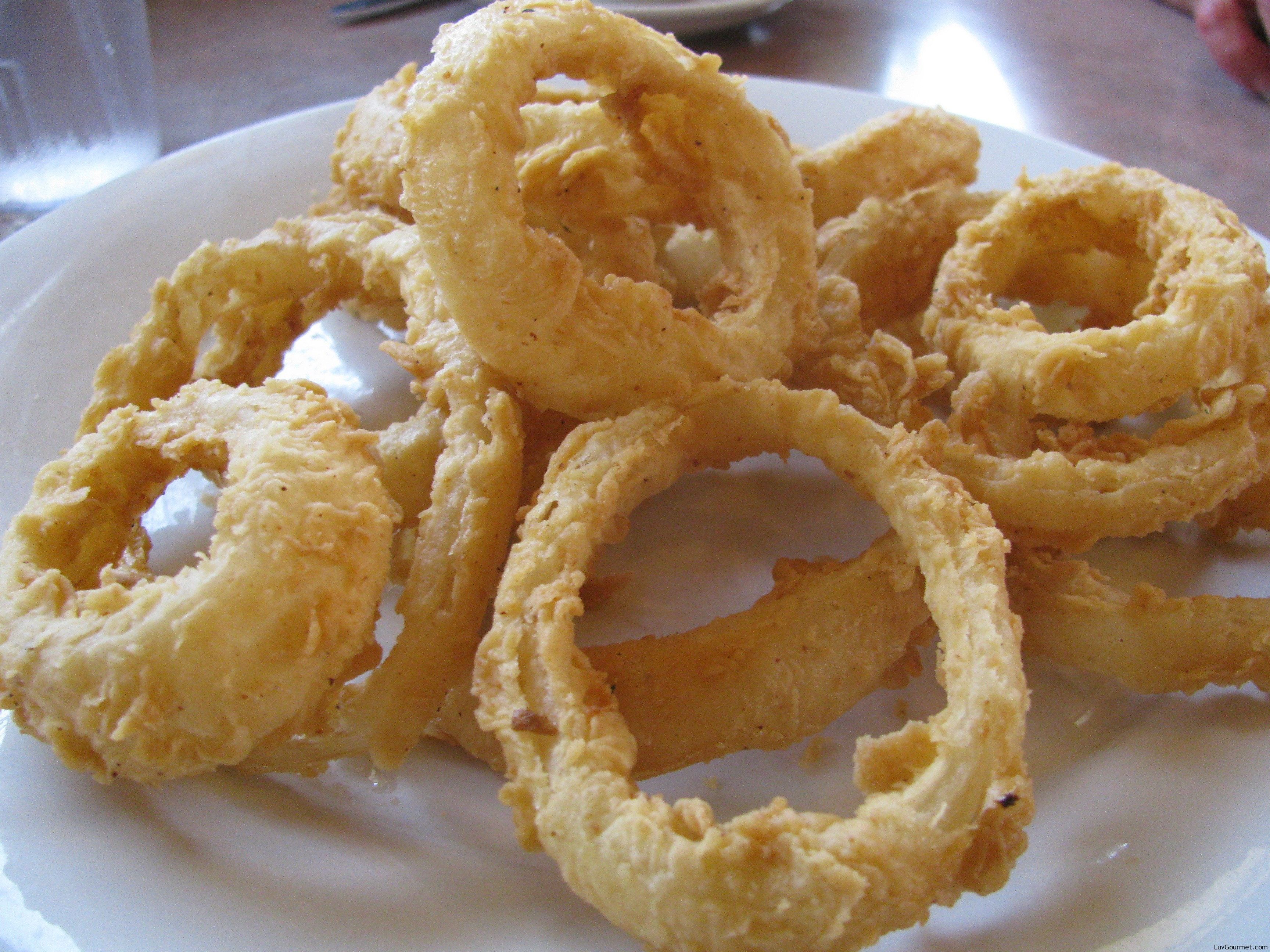 I've just returned from the International Food Bloggers Conference in New Orleans and absolutely adored another opportunity to visit the city I was raised in. It was going to be a foodie's weekend like it always is when I'm in town, so I went straight to lunch at a very cool place close to Lake Ponchartrain, called Russell's Marina Grill. It seems that frying any type of food is an art form in the Big Easy, so I ordered their delicious onion rings for a starter. The rings were served with a remoulade and spicy cocktail sauce. Had a great chicken sandwich, a sautéd breast of chicken layered with lettuce, tomato, avocado and grilled with a delicious hot pepper cheese. It hit the spot.
Oh Thursday night, had a kickass meal (one of my son Benjamin's "fave words") at Galatoire's. Of course, the two Sazaracs I imbibed during the meal didn't hurt a thing.
Sis Sandra took friends Joe Ann, Tommy and me  to the House of Blues to hear some music. None of us imagined what a fabulous experience it would be. Walking to the venue, my sister ran into Allen Toussaint…..a very influential figure in New Orleans R&B and that was neat!  We found out we were headed to a benefit to celebrate the opening of the Ellis Marsalis Music Center, located at the Habitat for Humanity's' Musicians Village, built after Katrina. Not only did we hear Ellis Marsalis on the piano, three of his four sons including Branford, jamming alongside a guitarist from Hootie and the Blowfish, we heard John Boutte and Germaine Bazile two amazing singers who have been featured on HBO's Treme series. But the thrilling part of the evening was when I spied the next gentleman to step to the piano, Harry Connick Jr. Whoa!
Off to bed after a great day and must be up early for the opening of the blogger conference.Stay tuned more exciting events of the weekend and lots of great food.