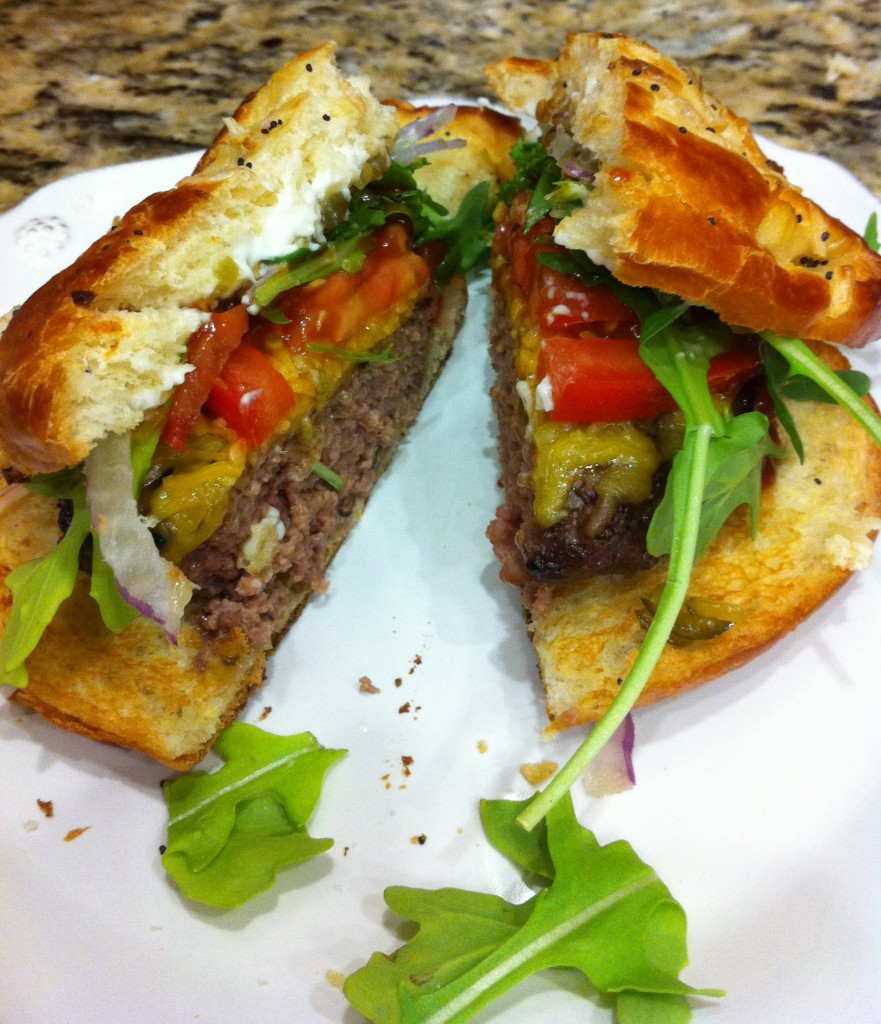 After a 10 mile bike ride I got home to a Benjamin/burger that had been fired  up on the grill.   Ground beef, cheddar cheese, thinly sliced red onion, tomatoes, arugula, sweet relish with a light amount of light mayo and bbq sauce.  Yummy!
Recipe
1/3 lb. ground chuck (80/20 beef mix)
1/4 inch slice of sharp cheddar cheese
1 slice ripe tomato
springs of arugula
slice of red onion
1 t. light Hellman's Mayonnaise
1 t. barbecue sauce
onion roll toasted
Season beef with seasoned salt,ground black pepper and granulated garlic. Cook burger on grill about 5 minutes on each side. Assemble burger with condiments.