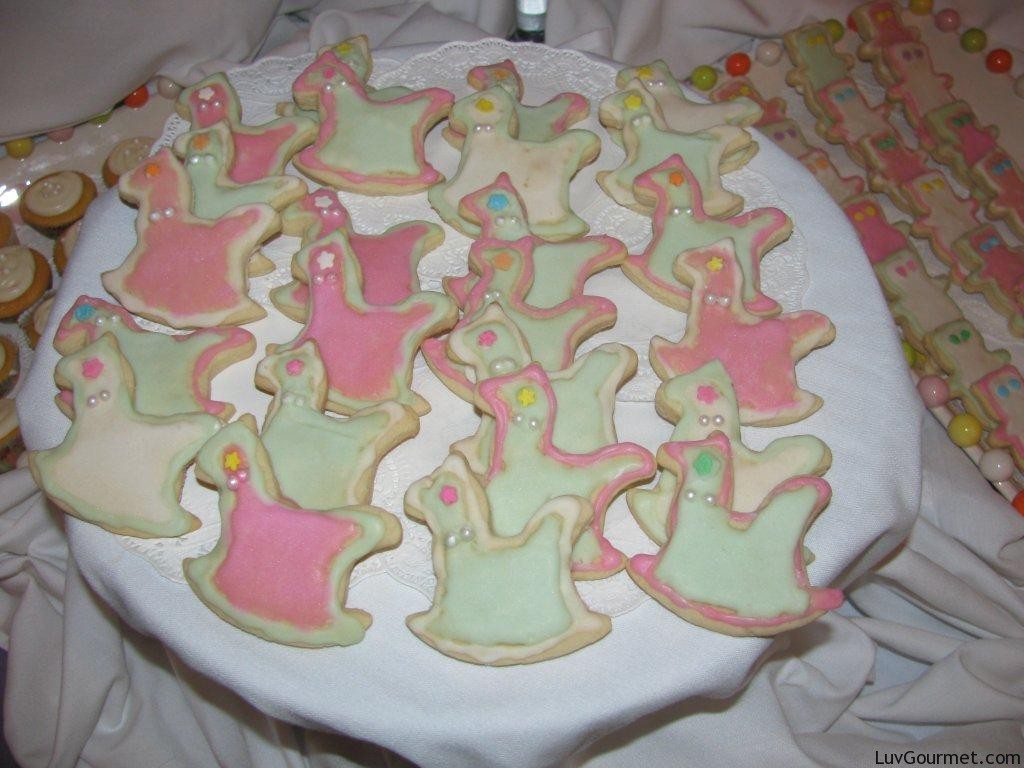 I have a new granddaughter. Her name is Maggie and two weeks ago she was named in the synagogue. She is the first child of my oldest son, Benjamin and his beautiful wife Beth.
In the Jewish faith, if your ancestors were from Eastern Europe a child is usually named after a deceased member of your family. It is said, "that the soul is not at rest, until it is named." My son and daughter- in -law so honored my Mother, by naming her Margaret and she will be called Maggie. Her middle name is Irene which was Beth's grandmother's name.
The day called for special refreshments and a beautiful dinner was served. I volunteered to provide dessert. I wanted to make these special cookies that I had seen many times in better bakeries; but because they looked so hard to make, I was truly intimidated. Two friends said they would help me and we began the task that I labeled a "labor of love."  Lynn, the event designer and owner of Zinnsations, one of the best event design houses in Atlanta created a fabulous centerpiece for my cookies and we were off to the races. I added a Bananas Foster table and everyone was happy.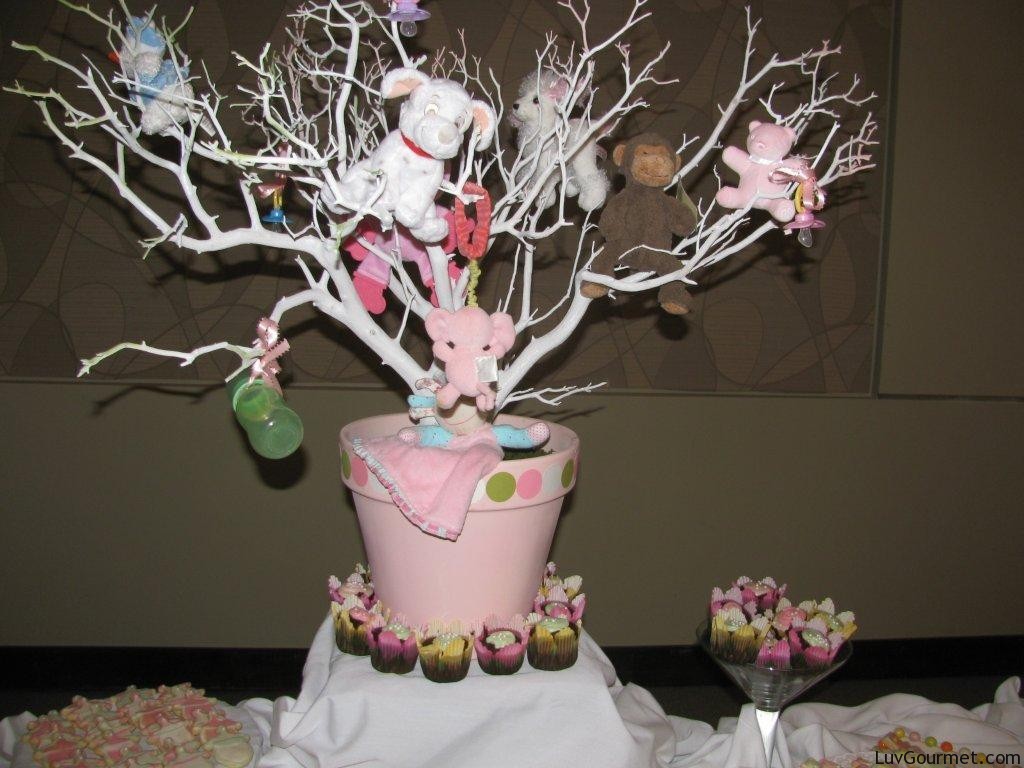 ….and then came the baby buggies and the teddy bears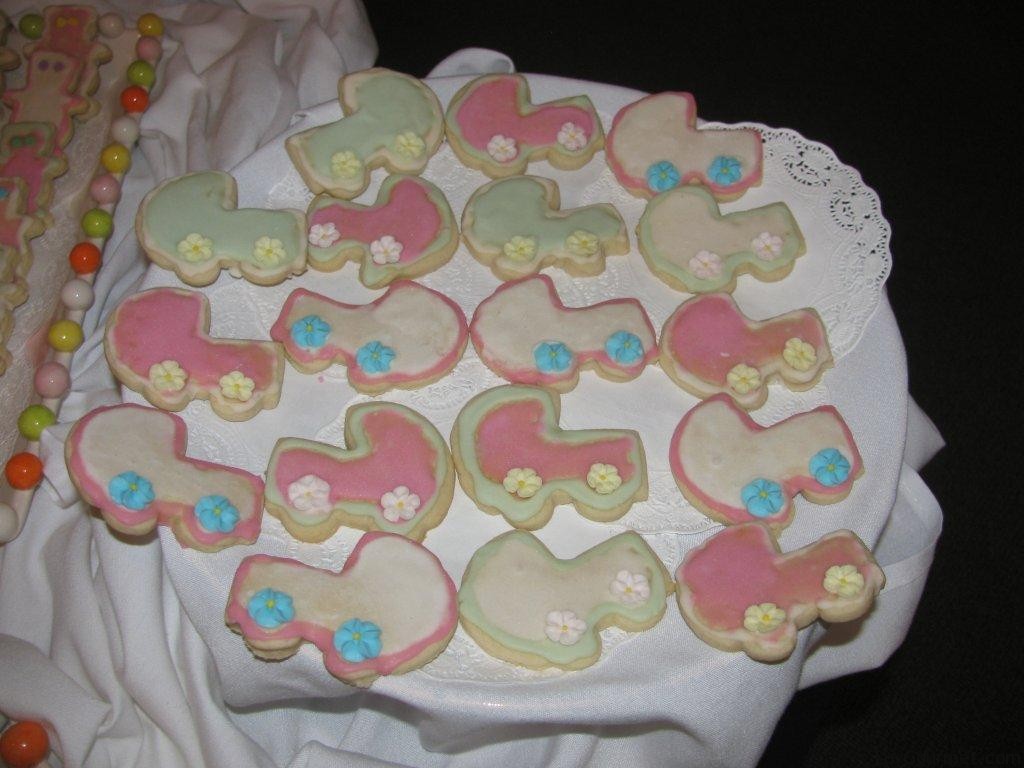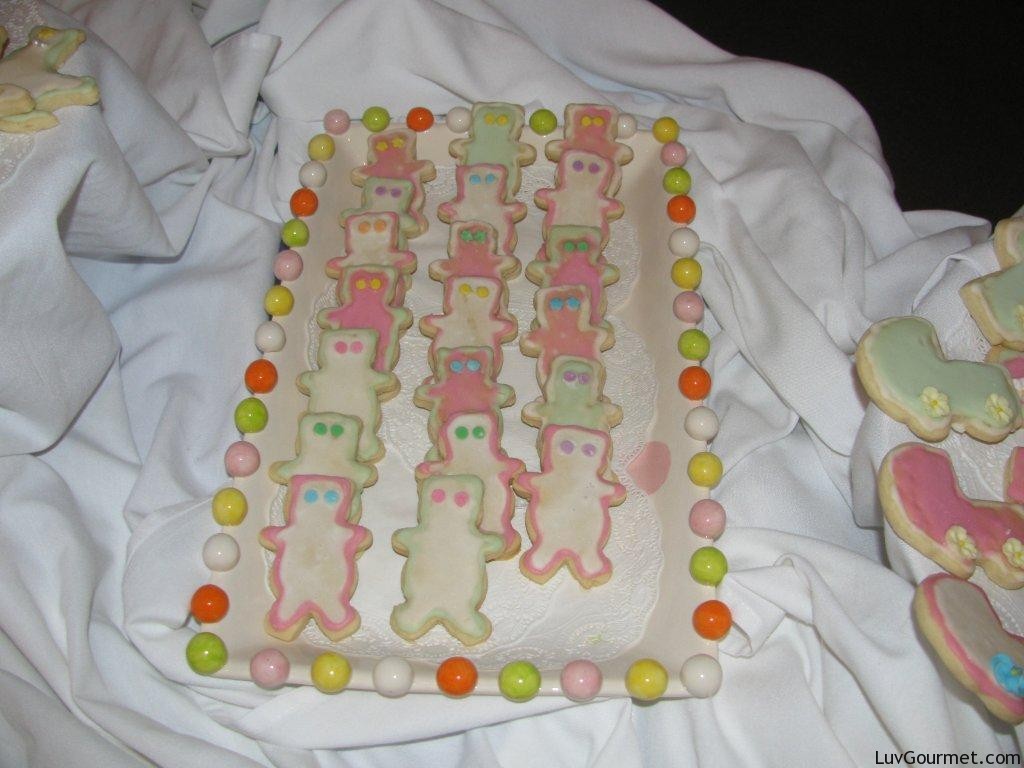 ….and then the baby bottles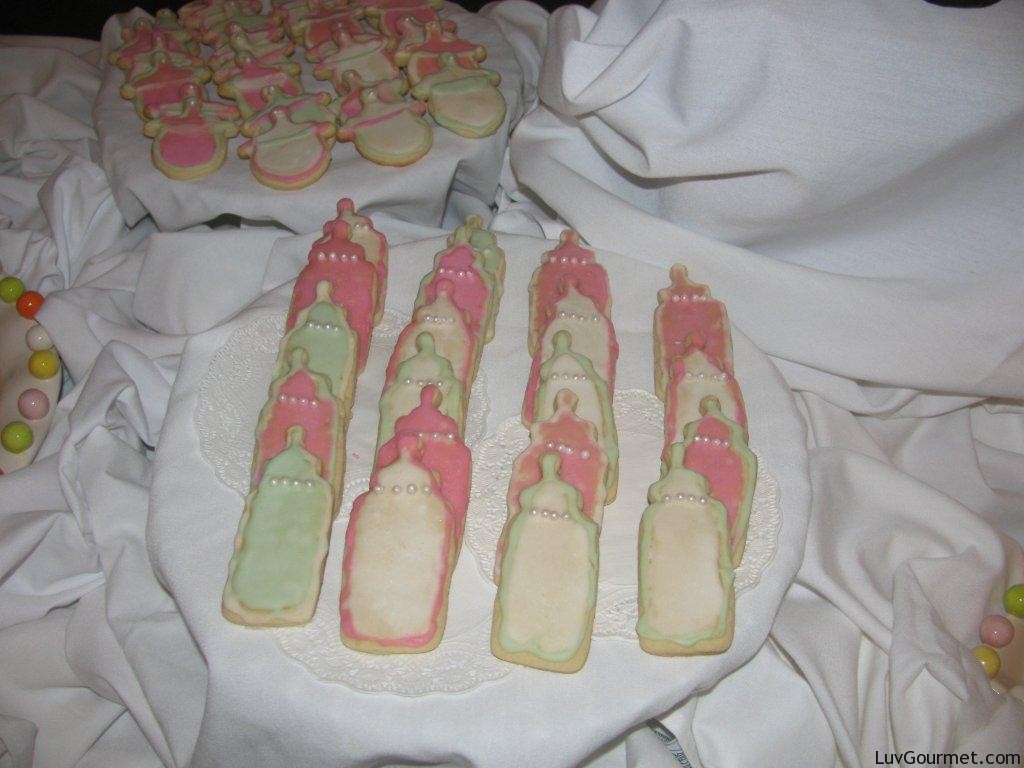 ….and the pacifiers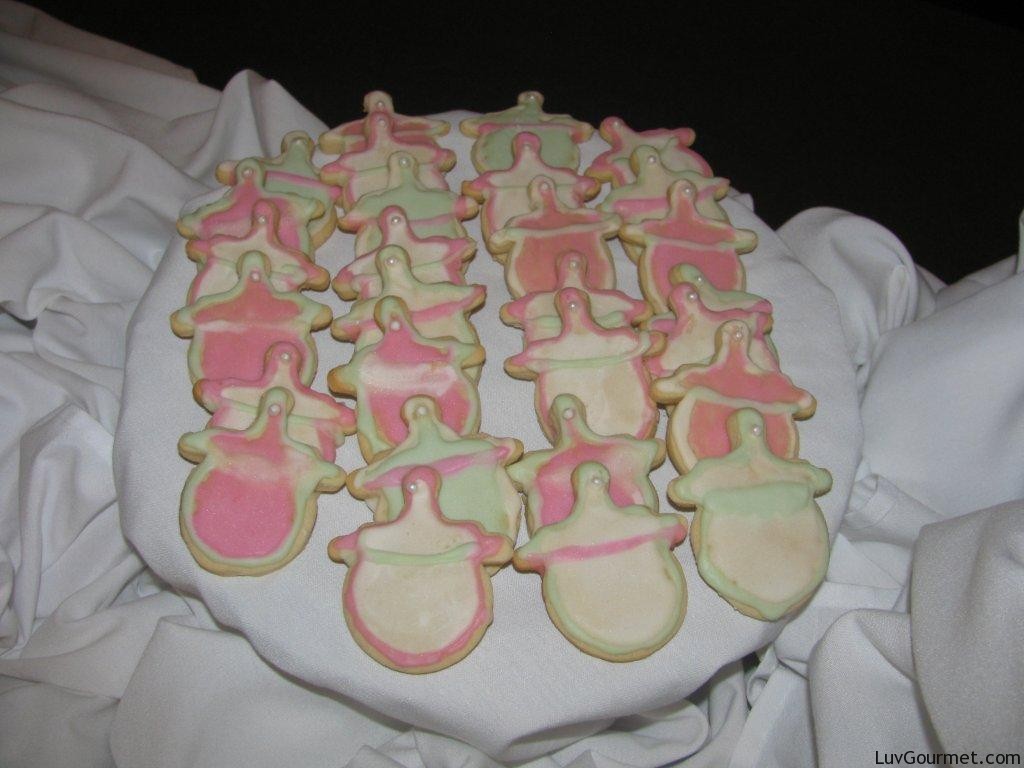 and the pretty cupcakes with shimmering edible pearls in pink,white and green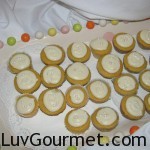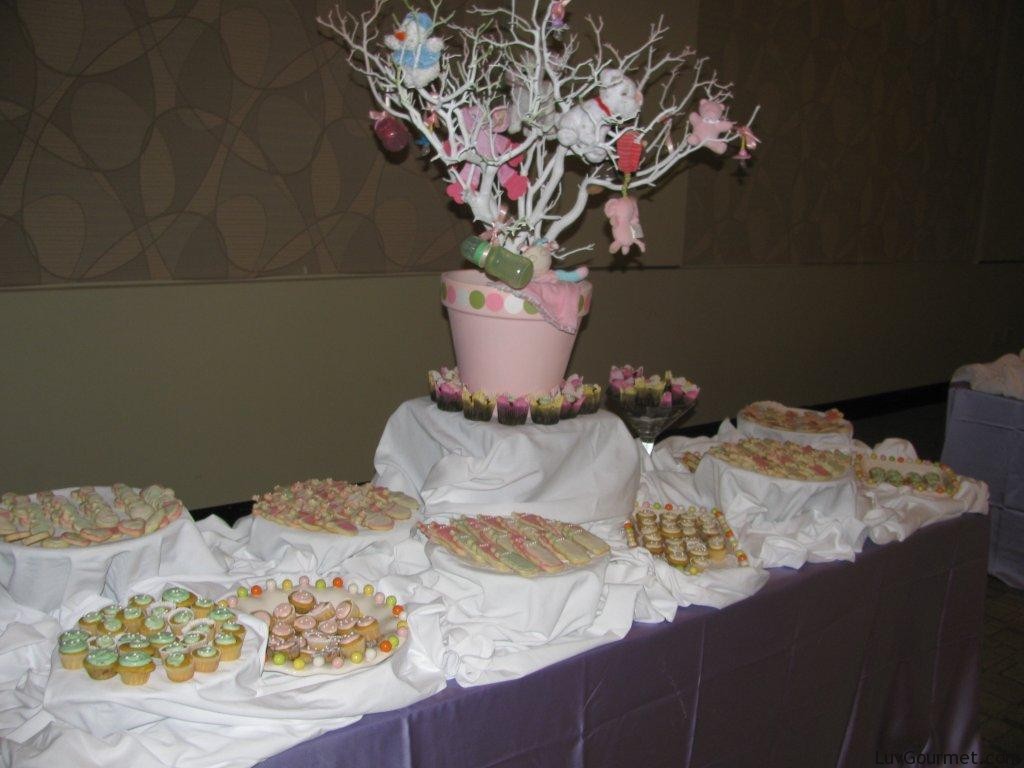 and everyone enjoyed the Bananas Foster