Just a pile of apples can tempt you when you're hungry; but cut into a beautiful variety of fruit or spy a beautifully arranged salad or vegetable platter and your senses come alive.  Kids are back in school signaling that summer has ended and with colder weather approaching its time to get in your last tastes of ripe and juicy fruit, which only the summer months can provide. Salads are on menus daily, so keep them looking appetizing so no one gets bored.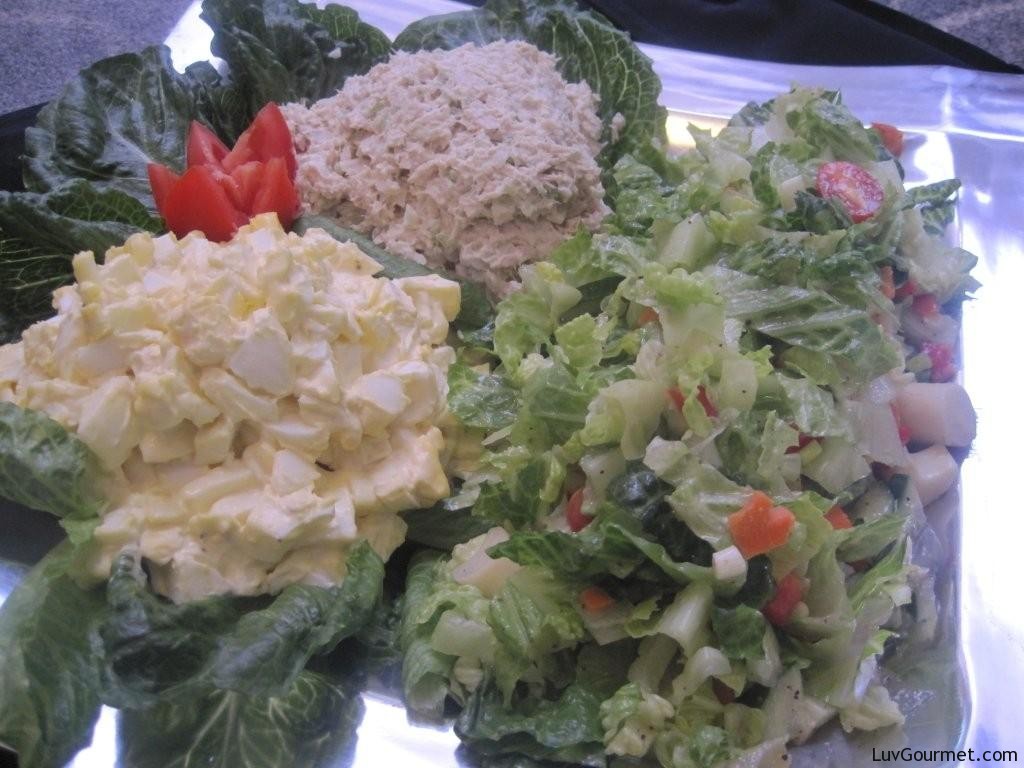 Elevate tuna and egg salad  when paired with a fresh green salad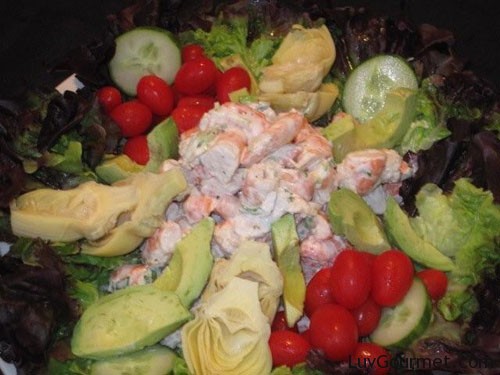 Shrimp salad is about the easiest seafood salad to make and it becomes special when served with ripe avocado, crisp Kirby cucumbers and a few grape tomatoes. Make it and it is the  perfect time to invite  friends over for lunch.  Presentation and good taste all on the same plate.
Tried of serving a tossed salad for dinner? Compose a selection of vegetables on a plate and you present a visually enticing new side for your family.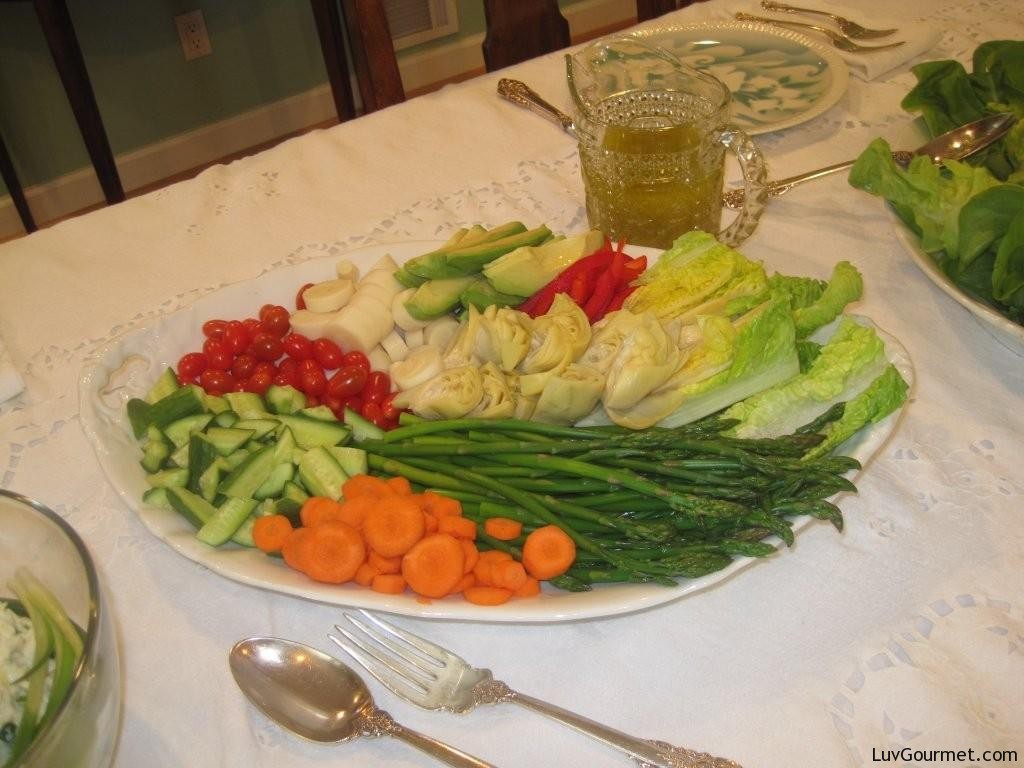 Fruit  is a great side with most any dish. Cut up fresh fruit is delicious as a dessert for many. The next time you serve fruit  cut it in different shapes and arrange by color on a platter.  Or use different shape containers to hold and display it. What do they say…variety is the spice of life. Enjoy!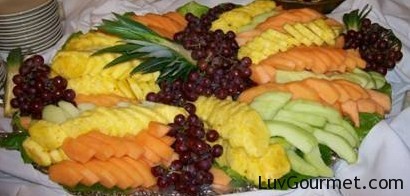 Glass containers,different sizes, different heights…